Resources available to Teachers

Virtual Field Trips
The Adrienne Arsht Center for the Performing Arts of Miami-Dade County, Miami Theater Center, and the Miami-Dade County Department of Cultural Affairs' Culture Shock Miami program, and The Moss Center (formerly South Miami-Dade Cultural Arts Center) have joined forces to create the Miami-Dade Arts Education Collective (MDAEC). The Collective is committed to providing diverse and high-quality arts programming to students across all grade levels. Learn more about MDAEC.
Most virtual field trips include study guides and opportunities to interact with the artists over Zoom. For more information and to reserve for your class, please contact education@arshtcenter.org.
UPCOMING VIRTUAL FIELD TRIPS PRESENTED BY MIAMI-DADE ARTS EDUCATION COLLECTIVE: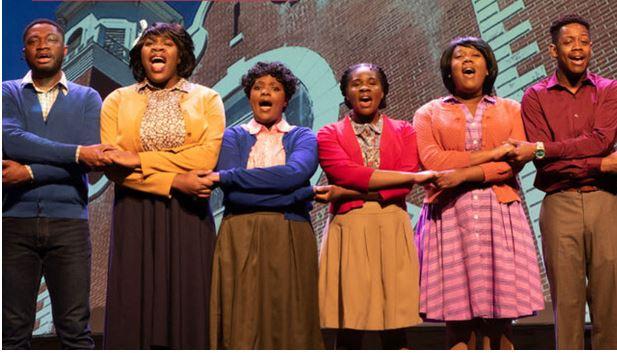 Turning 15 on the Road to Freedom: My Story of the 1965 Selma Voting Rights March (virtual)
Turning 15 on the Road to Freedom tells the inspiring, true story of Lynda Blackmon, who celebrated her 15th birthday on the Selma to Montgomery march in 1965.  Jailed nine times before the march and badly beaten on Bloody Sunday, Lynda and her neighbors fought alongside Dr. Martin Luther King, Jr. to secure the right to vote for African Americans. She believed that "a voteless people is a hopeless people," and put her life on the line, non-violently, to prove that anyone can change history no matter how young or powerless they seem. The show features an ensemble of African American actor-singers who bring the 1960s to life on the stage through the soul-stirring music of the Civil Rights Movement
Grade Level: 6-12
Dates: October 31, 2022-November 7, 2022 
Trailer: https://youtu.be/LK-zYyEcElo
Reserve your spot by contacting education@arshtcenter.org. If you are part of MDCPS Cultural Passport program, contact MSabatella@dadeschools.net.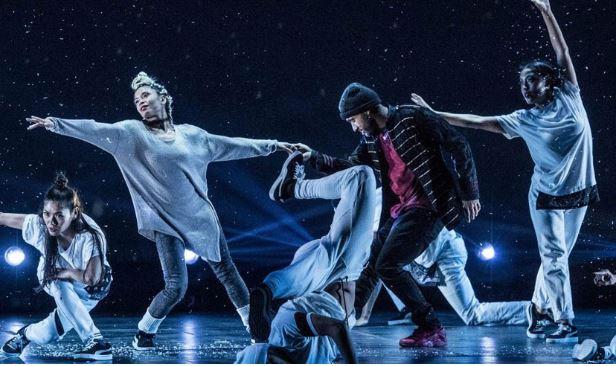 Hip Hop Nutcracker (virtual)
Directed and choreographed by Jennifer Weber, The Hip Hop Nutcracker is a contemporary dance spectacle set to Tchaikovsky's timeless music. A unique and joyful event, this evening-length production is performed by a supercharged cast of a dozen all-star dancers, a DJ, a violinist, and MC Kurtis Blow, one of hip hop's founding fathers, who opens the show with a short set.

Just like the original, in The Hip Hop Nutcracker,  Maria-Clara and the Nutcracker Prince go on a dream adventure battling a gang of mice, visiting the land of sweets and learning the lessons of the holiday season. Innovative digital graffiti and visuals transform the landscape of E.T.A. Hoffmann's beloved story from traditional 19th Century Germany to the vibrant, diverse sights and sounds of contemporary New York City. 

Through this re-mixed and re-imagined version of the classic, the dynamic performers of The Hip Hop Nutcracker take us on a journey that celebrates love, community, and the magic of the holiday season.
Grade Level: 3-12
Dates: December 5, 2022-December 23, 2022
Reserve your spot by contacting education@arshtcenter.org. If you are part of MDCPS Cultural Passport program, contact MSabatella@dadeschools.net.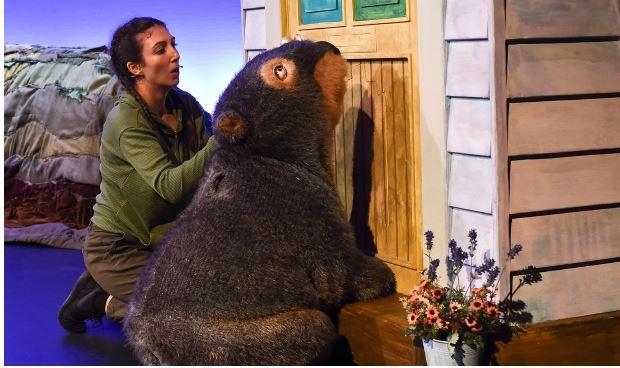 Diary of a Wombat (virtual)
Meet Mothball, the naughtiest wombat in Australia. Bored with her daily routine, Mothball goes in search of shelter and food, creating chaos in the lives of the humans around her. Doormats, trash bins and washing lines are no match for this mischievous marsupial. Between a packed schedule of scratching, sleeping and eating, Mothball discovers that with a bit of persistence, humans are quite easily trained!
This delightful non-verbal adaptation features puppetry, movement, and live cello music- from a team of revered artists including Puppetry and Movement Director, Alice Osborne (War Horse), Designer Imogen Ross (Monkey Baa's 2013 production Hitler's Daughter) and accomplished composer/cellist, Oonagh Sherrard.
Grade Level: K-3
Dates: May 15, 2023-May 26, 2023
Reserve your spot by contacting education@arshtcenter.org. If you are part of MDCPS Cultural Passport program, contact MSabatella@dadeschools.net.
UPCOMING IN-PERSON FIELD TRIPS PRESENTED BY CULTURE SHOCK MIAMI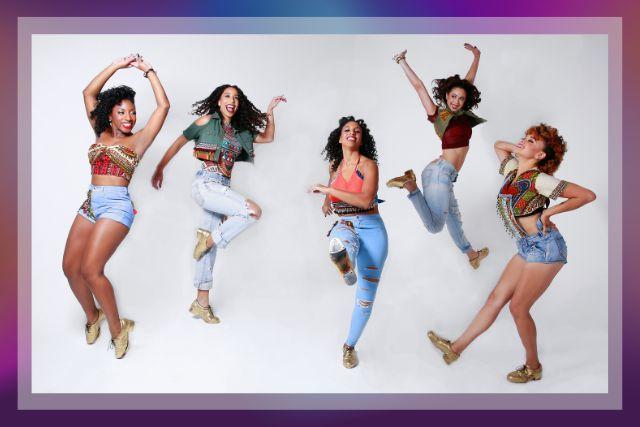 Syncopated Ladies: Live is a ground-breaking All-Female Tap production that propels beautiful, classy, and diverse women onto a re-invigorated stage, weaving their inspiring stories with intricate footwork, feminine prowess, and life-renewing energy. It is a celebration of sisterhood, empowerment, and girl magic wrapped up in an amazing performance.
Friday, February 17, 2023, 10:30am at Miami-Dade County Auditorium
Grades: Middle and High School
Learn more about Syncopated Ladies 
Reserve your spot by contacting Christina.Tassy@miamidade.gov. If you are part of MDCPS Cultural Passport program, contact MSabatella@dadeschools.net.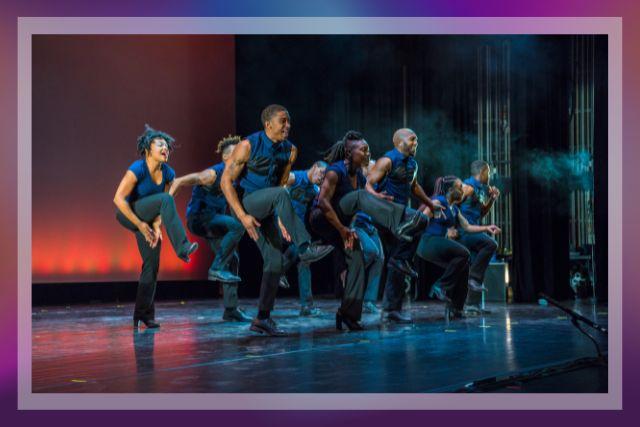 Step Afrika!: Culture Shock Miami and The Moss Center present Step Afrika! The company is known for percussive dance styles practiced by historically African American fraternities and sororities; traditional West and Southern African dances; and an array of contemporary dance and art forms into a cohesive, compelling artistic experience. Student performance will include storytelling, humor, and audience interaction
Friday, March 10, 2023, 10:30am at The Moss Center
Grades: Middle and High School
Learn more about Step Afrika!
Reserve your spot by contacting education-smdcac@miamidade.gov.
Miami-Dade County Public Schools Cultural Passport
All secondary grades throughout Miami-Dade County Public Schools are eligible for free Cultural Passport field experiences!  Teachers of any discipline may apply for a Class Pass to provide their class with a cultural field experience. Class Passes include student and teacher admission fees and bus transportation at no cost to the school, teacher, or students. Get more information. 
Use the Arts to Teach
Have your students write a review of an event.

Offer extra credit. Reward students who attend an event related to a class lesson or theme.

Take your foreign language class to a cultural program. Expand students' knowledge of world cultures.

Enhance a lesson on a specific subject. Conduct a virtual visit of a museum or attend a virtual performance. Check out Online Experiences for options and ideas.
Arts for Learning/Miami
Telephone: (305) 576-1212
Email: carolina@A4LMiami.org
Website: www.a4lmiami.org
Arts for Learning is a nonprofit organization dedicated to advancing teaching and learning through the arts and community cultural resources by linking learning experiences to the real world. Contact Arts for Learning Miami for creative ways to connect cultural experiences with your classroom curriculum.
GableStage Teacher and Student Rush
Students and Teachers attend for FREE! Arrive 1 hour prior to performance times, students of all ages may fill any unsold seat free of charge Student ID required. 
Valid for performances of El Huracan April 15-May 14, 2023
HistoryMiami Museum
Telephone: (305)375-1492
Email: education@historymiami.org
Website: www.historymiami.org
HistoryMiami Museum is committed to serving South Florida's students, teachers and adult learners through exciting and innovative programs. Bringing over 10,000 years of South Florida history to life, HistoryMiami Museum has been welcoming visitors since 1984.
Our education programs are designed to provide age and grade-level appropriate experiences, while focusing on different learning modalities. Critical thinking is elicited as students compare and contrast the past and present and are encouraged to visualize and discuss what the future may be like, based on patterns of the past.
All programs are correlated to state educational standards. The programs also address curriculum areas beyond social studies, including language arts, mathematics and science (where applicable).
For more information visit our page or click here for bookings.
Pérez Art Museum Miami (PAMM)
Telephone: (305) 375-3000
Email: education@pamm.org
Website: www.pamm.org
PAMM Student Pass: Miami-Dade County Public School students, can get free admission to the PAMM through the Student Pass. Visit the PAMM's website for more information.
Free Educator Admission: All Florida K-12 educators with identification receive free admission to the museum.
Free School Fieldtrips: The Knight Schools Program offers free buses and free museum admission to Miami-Dade County Public Schools. School tours are offered Monday through Friday mornings. Schedule your visit here: School Tour Request Form or contact education@pamm.org.
Vizcaya Museums and Gardens
Telephone: (305)860-8435
Email: wendy.wolf@vizcayamuseum.org
Website: www.vizcayamuseum.org
Guided tours of the Main House are available for school groups from 4th – 12th grades. Group tours are conducted by professionally trained Volunteer Guides and are available by appointment. Tours last approximately one hour.
Vizcaya has developed thematic tours for school audiences which support local, state and national curricular goals in Social Studies, Visual Arts and Language Arts. Lesson plans are available.